Father's Day at The Merion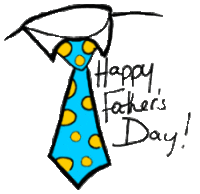 June 13, 2016
It's about more than letting dad sleep in, or buying grandpa a new necktie. Father's Day, which is on Sunday, June 19th this year, is a nod to one of the two most important jobs in the world…. fatherhood (the other, of course, being motherhood).
We have Ms. Sonoroa Louise Smart Dodd to thank for the observance. A resident of Spokane, Washington, in 1909, Ms. Dodd listened to a sermon about Mother's Day, and wondered why there was no such celebration of dads. Her own father, William Jackson Smart, who was a veteran of the Civil War, raised his six children single-handedly after the untimely death of his wife.
After Ms. Dodd's enthusiastic campaigning, Spokane celebrated its first Father's Day in 1910. The idea took on steam, but only gradually. It wasn't until 1924 that U.S. National Father's Day was approved, 1966 when a presidential proclamation was signed, and 1972 when the U.S. established a permanent national observance to be held on the third Sunday of June.
The holiday honors the important impact that dads, grandfathers, and father figures have on all of our lives. It also permits grateful children and grandchildren to profess their love and respect for the most important men in their lives.
Parenting advocates will often attribute almost every social ill, to fatherless families. On the other hand, families with an affectionate, involved and supportive dad are more likely to have well-adjusted, higher achieving children with good self-esteem and a sense of well-being.
As sports broadcaster Jim Valvano said, "My father gave me the greatest gift anyone could give another person. He believed in me."
The Merion will celebrate our resident fathers, grandfathers and father-figures with a Father's Day barbecue on our rooftop terrace. For additional information call Tammy Potts at 847-864-6400 x 501.