The Merion Wagers on Wildcats in March Madness Tournament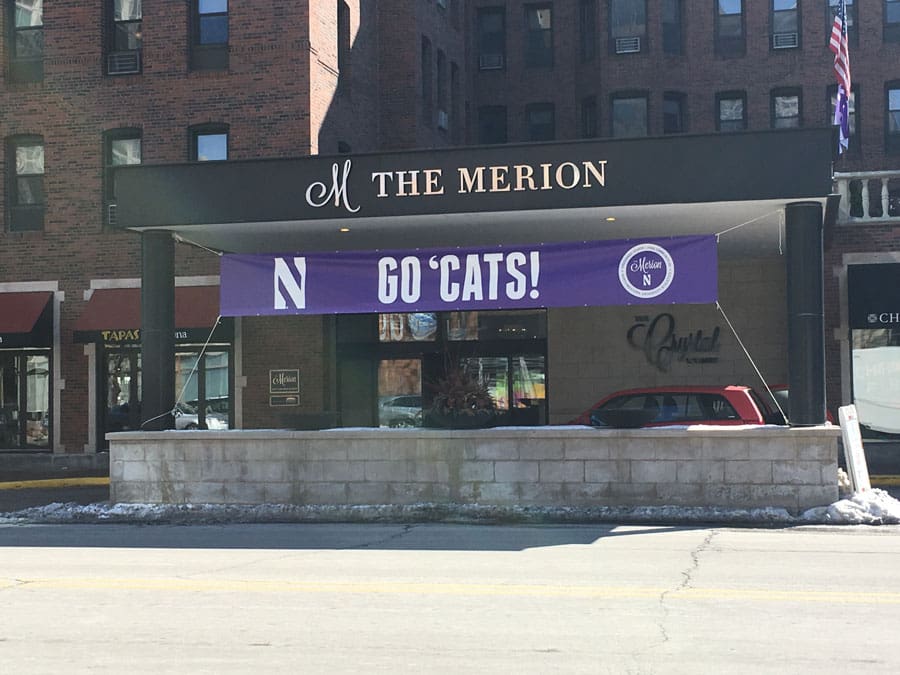 March 16, 2017
Excitement for the Northwestern men's first ever trip to the Big Dance is polarizing Wildcat fans of all ages. At The Merion, home to many NU alumni, residents are so passionate about the team that they had a unique stake in the Cats opening round game.
The Merion placed a bet with a fellow senior living community in the Nashville area, home of the Cats' opponent, Vanderbilt University. The Heritage at Brentwood gladly accepted the bet, which has bragging rights and some local flavors on the line.
Both WGN-TV and the Chicago Tribune covered the story.
Click here to watch the WGN-TV news story.