The year 1919 brought a lot of change to Chicago and the United States as a whole. The prohibition amendment went into effect, the Black Sox Scandal captured attention, very few people owned homes, and the price of a new care was about $500. This was also the year, that one Evanston building opened for business.
The 350-room North Shore Hotel served a as a prominent spot for tourists, political conventions and other notable events. It was one of several upscale residential hotels build during a building boom. Today, the Tudor-style building is The Merion senior living community.
In 2019, residents, team members and neighbors celebrated the centennial anniversary of this well-known North Shore building that houses a lot of memories of Evanston. Photos and memorabilia was on display throughout the community to look at and reminisce on the 100-year history of this venerable architectural landmark.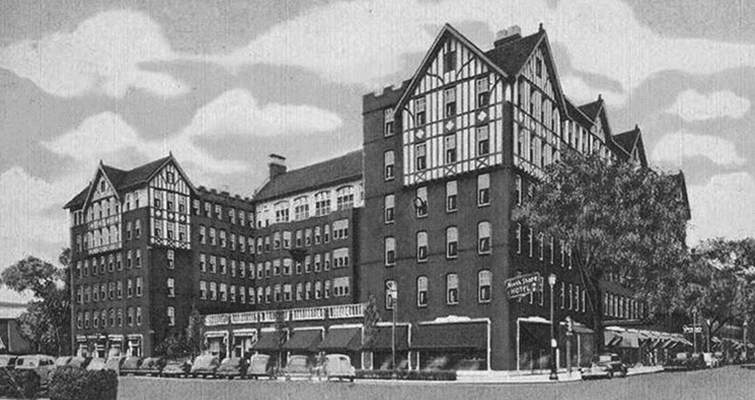 The Merion Takes Shape
Daniel Michael, who owns the building, remembers the North Shore Hotel for one major event in his life – his wedding day. He recalls the moment 52 years ago when he had his first dance with his wife in the ballroom.
"It brings a special meaning for us, especially because every time I walk into the ballroom, I remember my parents and her parents were in that room too," said Michael, owner of Horizon Real Estate Group. "It brings me a great feeling to know our parents walked in this room, danced in this room, celebrated our beautiful event."
After hearing this beloved 19-story Evanston landmark was for sale in 2012, he was motivated by emotion to purchase the property and transform the space into the greatness that it once served for the growing population of seniors.
Redefining Retirement Living
Michael set out to create a luxury senior living community for active, independent retirees seeking a hassle-free rental apartment home in Evanston. More than $50 million was spent on the revamping project. From the wallpaper to the flooring to the chandeliers that hang from the ceiling, the ambiance of this community was transformed mimicking the inviting and upscale feel of the original North Shore Hotel.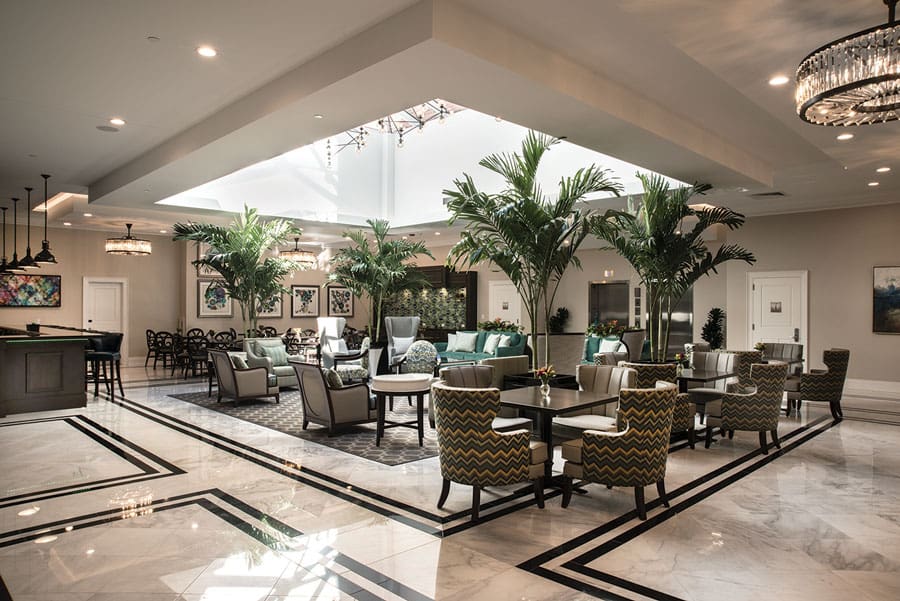 "Some people will walk in and they just can't believe the transformation," stated Michael. From the beginning I pictured The Merion as a cruise ship on land. It's luxurious with everything you want, except for the wave-like motions."
Now, the community features 187 luxurious apartments with a wide range of amenities, including an indoor saltwater pool, spa, a five-star dining venue, and a plethora of lifelong learning activities.
In addition to the amenities inside, the busy urban core where The Merion is located offers a rich diversity of opportunities.
The Sky is the limit
A century for this unique building in Evanston is just the beginning. In the future, Michael hopes to expand the community to offer even more apartments and amenities for seniors. He even looks forward to his future of living at the community.
"I'm 73 years old now," laughs Michael. "I'm planning on moving into this community. I plan to make this the best place for retirees and seniors to call home."