Interior design transforms senior living communities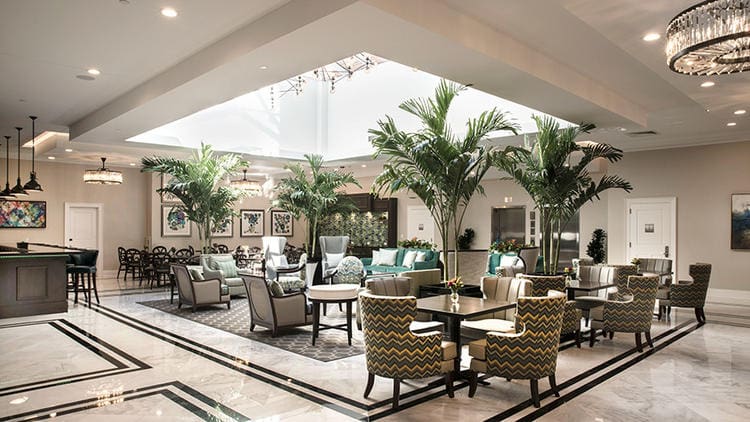 March 17, 2017
Step into any of Chicago's new or newly remodeled senior living communities, and you may think you've accidentally entered a fancy hotel, a relaxing resort or a stylish home straight from HGTV.
That's the magic of interior design. It provides exactly what communities want potential residents to experience: The wow factor.
Just ask Mark Zullo, marketing director of The Merion. Located in historic downtown Evanston, The Merion is an independent living community housed in a stately Tudor-style building that underwent a multimillion dollar expansion and renovation last year.
"It's jaw-dropping," Zullo says of the beautiful new interior that resembles a classic urban hotel with its muted color palette, cut glass chandeliers, and black-and-white marble patterned floors. The new look of The Merion conveys the sophistication of a bygone era. Indeed, sitting under the potted palms in the Emerald Lounge might make you feel like you're starring in a classic movie.
"I don't want to say 'luxury,' which translates to 'expensive,' but it's a beautiful environment," Zullo says.