Ownership Group
The Merion is part of Horizon Realty Group's portfolio of residential residence buildings. Family owned and operated in the Chicagoland area for over thirty years, Horizon Realty Group brings the pride of ownership, attention to detail, and commitment to standards that can only be found in a local, small business operation.

Meet the People Who Make Our Community Special
Our day-to-day management team includes experienced, dedicated individuals who have extensive experience in the field of senior living.
DAVID SHERMAN
Director of Operations
He's found behind the scenes, but it's David's guiding hand that keeps our community running smoothly. A seasoned property management executive, he has unique experience with historically significant retirement and boutique hotel properties. Closely involved with The Merion since 1990, David was part of the senior management team for the original North Shore Retirement Hotel.
Contact David at David@MerionEvanston.com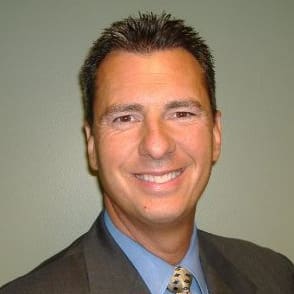 MARK ZULLO
Director of Marketing
Mark is passionate about helping older adults discover a vibrant and engaging lifestyle. His marketing and sales experience in the senior living industry spans over 25 years with some of the top communities.
Contact Mark at Mark@MerionEvanston.com
VICKI BOTEFUHR
Property Manager
Vicki oversees day-to-day operations, managing the good people who take care of housekeeping, maintenance, laundry and the front desk. Vicki has over 30 years of experience in the senior living industry and joined The Merion in March 2009.
Contact Vicki at Vicki@MerionEvanston.com
TAMMY POTTS
Social Director
Tammy's infectious enthusiasm inspires everyone to participate in new and exciting events. She comes to The Merion with a rich background in resident services. Tammy's goal is to help create special interest groups, programs and events to reflect the myriad interests of the residents.
Contact Tammy at Tammy@MerionEvanston.com
ALBERTO RIQUELME
General Manager – Dining Services
A private club dining manager for many years, Alberto most recently managed the dining operations of Ravinia Green Country Club in Riverwoods, IL. He's also served the Lobos Club, Harrison Conference Center, and Deer Path Inn. Alberto's focus is to bring the highest level of service and hospitality to every resident.
Contact Alberto at Alberto@MerionEvanston.com

ANTHONY KRAUSE
Executive Chef
Chef Anthony is a graduate of the Culinary School of Kendall College in Evanston, and brings years of fine dining experience from area restaurants and country clubs. He oversees creating and planning menus, training new staff, and working with local purveyors to ensure consistently high-quality ingredients. Chef Anthony is dedicated to creating a fine dining experience, each and every day.