Ownership Group
The Merion is part of Horizon Realty Group's portfolio of residential residence buildings. Family owned and operated in the Chicagoland area for over thirty years, Horizon Realty Group brings the pride of ownership, attention to detail, and commitment to standards that can only be found in a local, small business operation.

Management Team
Our management team is staffed with highly experienced, qualified and compassionate individuals who have dedicated their professional lives to making our residents feel comfortable, secure and cared for during their time at The Merion. Say hello to your extended family!
David A. Sherman
Director of Operations
David Sherman is a seasoned property management executive with a unique background in urban vintage and historically significant multi-family, retirement, mixed-use and boutique hotel properties. David is a graduate of the University of Wisconsin and former Senior Vice President of IRMCO Properties which formerly managed the original North Shore Retirement Hotel. David has been closely involved with the property since 1990 and, as Director of Operations, is now responsible for all aspects of The Merion's operation.
Contact David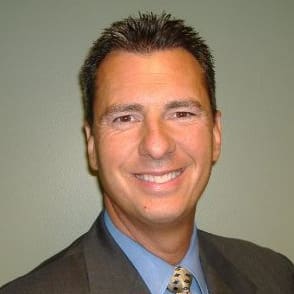 Mark Zullo
Director of Marketing
Mark has been passionate about senior living for more than 25 years, and has effectively utilized his extensive marketing and sales skills working for top senior communities. "What I enjoy most about my work is developing and implementing creative strategies not only to help the communities I work for achieve and maintain high occupancy, but even more, helping older adults attain the vibrant and engaging lifestyle that they so richly deserve."
Contact Mark
Vicki Botefuhr
Property Manager
As Property Manager, Vicki oversees the day to day operations of The Merion. Her duties include managing all operations staff, including housekeeping, maintenance, laundry and front desk personnel. Vicki has over 30 years of experience in the senior living industry and joined The Merion in March of 2009.
Contact Vicki
Tammy Potts
Social Director
Tammy's infectious enthusiasm is the perfect inspiration for resident participation in new and exciting events. She comes to The Merion with a rich background in resident services. Tammy's goal is to help create special interest groups, programs and events to reflect the myriad interests of the residents.
Contact Tammy
Alberto Riquelme
General Manager - Dining Services
A private club dining manager for many years, Alberto Riquelme most recently managed the dining operations of Ravinia Green Country Club in Riverwoods, IL and has also served the Lobos Club, Harrison Conference Center and Deer Path Inn. Alberto's focus is to ensure that our guests receive an extraordinary level of service and hospitality while enjoying our venue.
Contact Alberto
Culinary Team
We handpicked our culinary team with a specific focus on high-end dining, while at the same time, not overlooking the important health and nutritional needs of our senior residents.